On an A&K Private Jet Journey, your small group of 50 like-minded guests travels on an exclusive itinerary packed with immersive insider-access opportunities, fine dining and invitation-only cultural events curated by our local experts around the world. Jet from one destination to the next aboard a chartered Boeing 757 with fully lie-flat, first-class seats and featuring a staff of expert tour managers, a dedicated flight crew, an Executive Chef and an onboard physician. Finish each day in accommodations chosen for their comfort, hospitality and true local character on a journey that combines luxury, authenticity and expertise as only A&K can.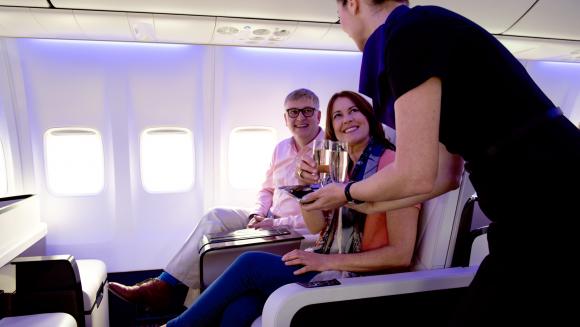 Travel with Ease and you'll feel perfectly at home on a TCS Private Jet. Circle the globe aboard acustomized Boeing 757, which is reconfigured with 52 or 80 seats, embark on a regional journey aboard a smaller private jet, with seating for 10 to 28 guests. Throughout your flight, you will be accompanied by an experienced flight crew and expedition staff who are at your service on an expertly planned Global or Regional planned luxury tour so you can relax, discover and explore. TCS all-inclusive itineraries link unique cultures, historic sites and natural wonders rarely experienced together in a single journey.
PrivateFly is a leading global booking service for private charter flights. Since they revolutionized private jet charter booking when launched in 2008, PrivateFly has always believed in going above and beyond in everything they do. With 7,000 aircraft in one global network, a live pricing platform, infinite routes worldwide, airports and security to negotiate, and safety records to evaluate; they know that speed matters. But they also know performance matters more. Performance that's fast when you need it to be, without ever compromising safety. That searches for the best options to save you time and money. And brings together deep insight, unrivaled expertise and superior technology to give you outstanding service.